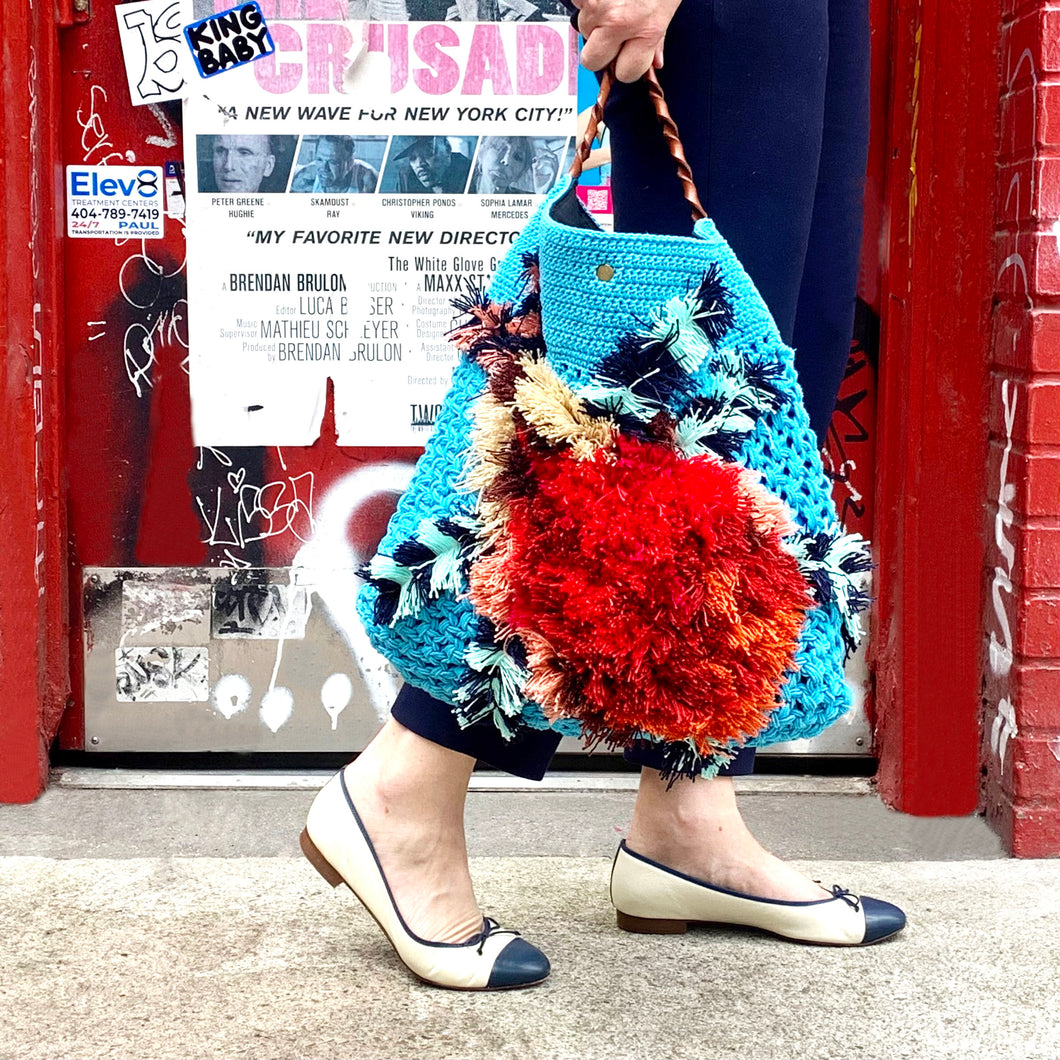 Neli Bug MINI
Regular price $349.00 USD Sale
Elliot Mann's Neli Bug Mini shoulder bag is entirely hand made.
Featuring hand knotted net body, with a lush appliqué detail. Interior pockets in Italian canvas lining. Braided leather shoulder strap and snap for closure.
A Nature lover's new favorite bag.
NOTE: The bag pictured is the one shipped, though each one has a unique patchwork detail.
Width 16" X Height 14"                                           
Braided shoulder strap 23"